Have you encountered the Mega Minion? Having a hard time to counter it? Here is our guide on how to counter the Mega Minion.
Overview:
As the new September Update rolls out, Supercell is planning to release 4 new cards. However, they will be releasing one new card every 2 weeks. Mega Minion is the first card to be released alongside the September Balance Update.
Mega Minion is a new rare card on Clash Royale. It can be unlocked in Royal Arena. It can target both air and ground, just like a regular Minions.
Card Profile:
How to Counter Mega Minion:

Mega Minion can easily be destroyed by Musketeer and Princess if placed correctly. Due to Mega Minion's slow movement, the Musketeer and Princess can shoot it from afar with the help of the crown's tower.
Ice Spirit and Fire Spirits have enough range to hit the Mega Minion. They make a good counter, especially the Fire Spirits. When three fire spirits hit the Mega Minion, it is a sure-kill. Place them on the right tile, otherwise, they may be reached by the Mega Minion.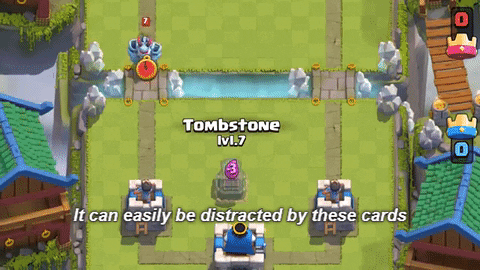 With its slow movement, Mega Minion can easily be distracted like the faster Mini P.E.K.K.A. Tombstone is probably the most logical since it costs the same as Mega Minion. Although, Witch and Goblin can do the same, they just cost too much for a distraction.
Decks that can Counter Mega Minion:
Related Mega MInion Articles:
Overall:
Mega Minion is such an amazing card as of now. Although, you may say it is currently a little overpowered due to its cost/performance value. It can be countered by many cards with the right placement. It is a defensive force than an offensive force due to its slow movement and short range. Keep distracting it and utilize your ranged units so it can be killed before doing any damage to your tower.
I would love to thank Orange Juice Gaming for having such an amazing video on how to counter the Mega Minion
What do you think? Do you hate the changes or love it?

For more Clash Royale Strategies, always click on the sidebar or in any related articles below!
Article written by: KarlSanada
Gifs are made from videos by Orange Juice Gaming!
Last modified: 6, 01, 2017
Lost?
| | |
| --- | --- |
| | Cards not yet available on your Arena? Click the image below to direct you to our list of Clash Royale Arenas! |
They need to reduce its HP and damage, if not increase its attack speed, he is currently too strong plus he is an air troop. -- 12:25, 18 October 2016 (UTC)